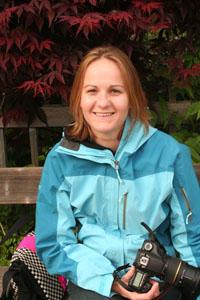 I have worn a lot of different hats over the years, but in 2009 I decided to go back to school for a second bachelors degree to follow my true passion, creative use of technology. I am looking forward to a career in an industry in which I can always keep learning, and building off of my marketing, sales, and event planning background.
While pursuing my Web Design and Interactive Media degree I have greatly enjoyed front end development, coding with Actionscript in Flash, design, and usability. I believe in starting every project with a clear understanding of the end goal, and keeping the target audience in mind every step of the way. For my current final semester I am very excited to learn mobile development for iOS and Android platforms.
Click to get in touch, or view a PDF of my resume.
The videos below are the result of a couple of my favorite hobbies.
I have been so inspired by my techie family over the years, check out their companies!